Screen Mirroring Phone to Android TV (2022)
How to Screen Mirror Android Phone to TCL TV or Android TV 2022 without any 3rd Party Apps and it's absolutely free and wireless.
Hey there, today I'll teach you how you can connect or Android Phone to your Android TV without using any 3rd party app and it's absolutely free. Which makes it really smooth and has no lag at all. Most of all, it's so simple, it only takes a few clicks and bam! Your Phone is Connected to the Android TV!
The Connection: Connect Phone to Wifi / Hotspot (Optional)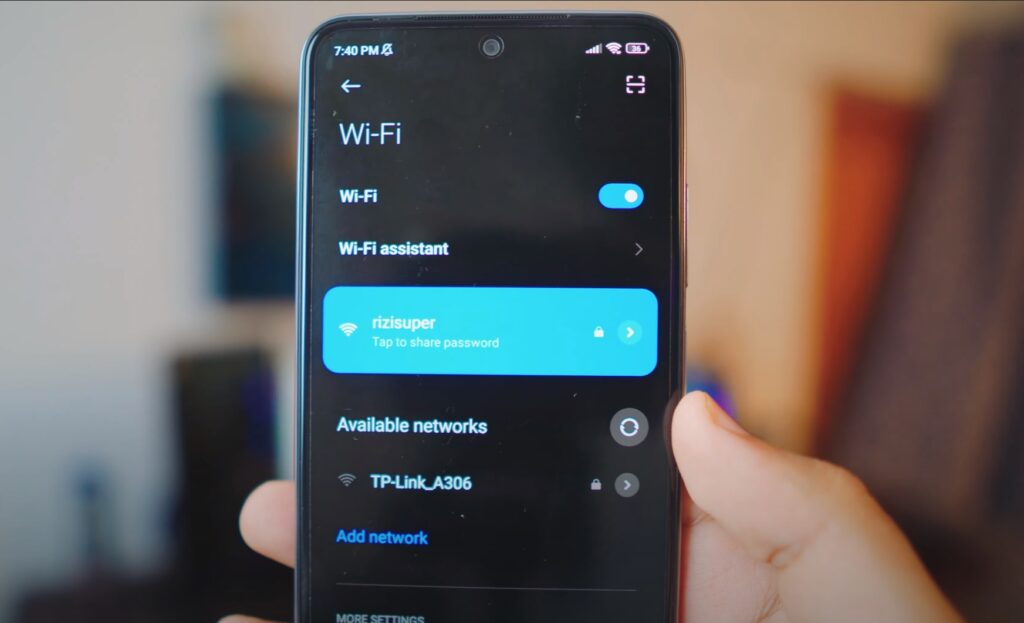 Connect your Phone to your preferred Network. It can be either your Home Wifi or you could also use Mobile HotSpot. (Be careful with the Mobile Hotspot, depending on your Network it'll cost you credit)
Wifi or Personal Hotspot:
When it comes to Networks you've options. Let's say you don't have access to Wifi Network, that's alright. We can use Mobile Data as well and also enable Personal Hotspot for later use.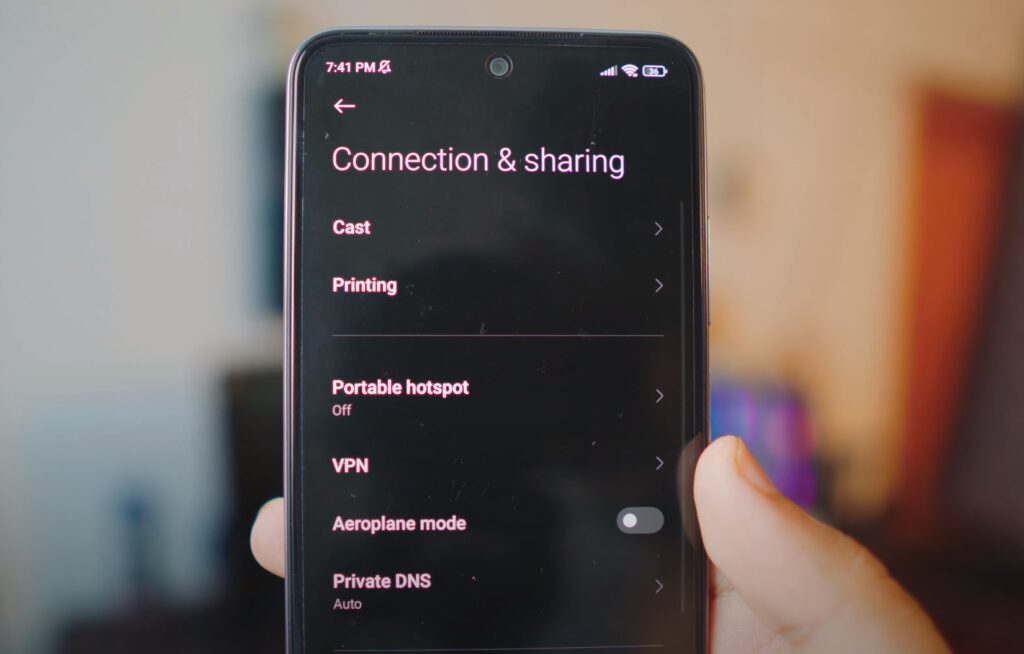 If you don't have Wifi available you can definitely use your Personal Hotspot from your Phone to Connect to the TV. (Be careful depending on your network plan it's not free)
Connect TV to the Same Network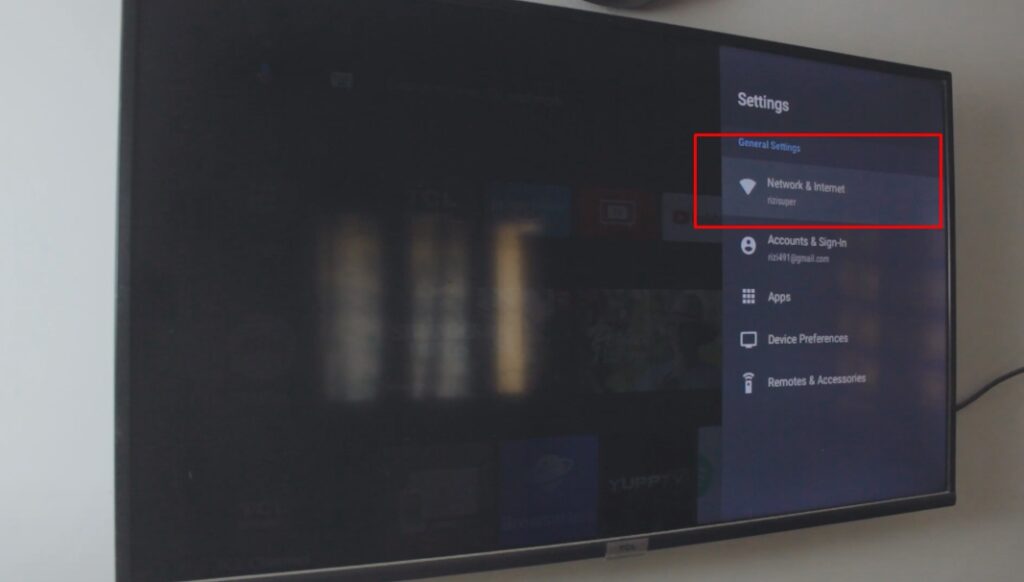 Choose your Network for TV
As discussed earlier, we've two options here. Either use Available WiFi or Use the Hotpot from our Phone because we need to make sure our TV is also on the same network as our Phone is.
As Screen Mirroring, MiraCast, and Chromecast work only if both the TV and your phone are on the same Network.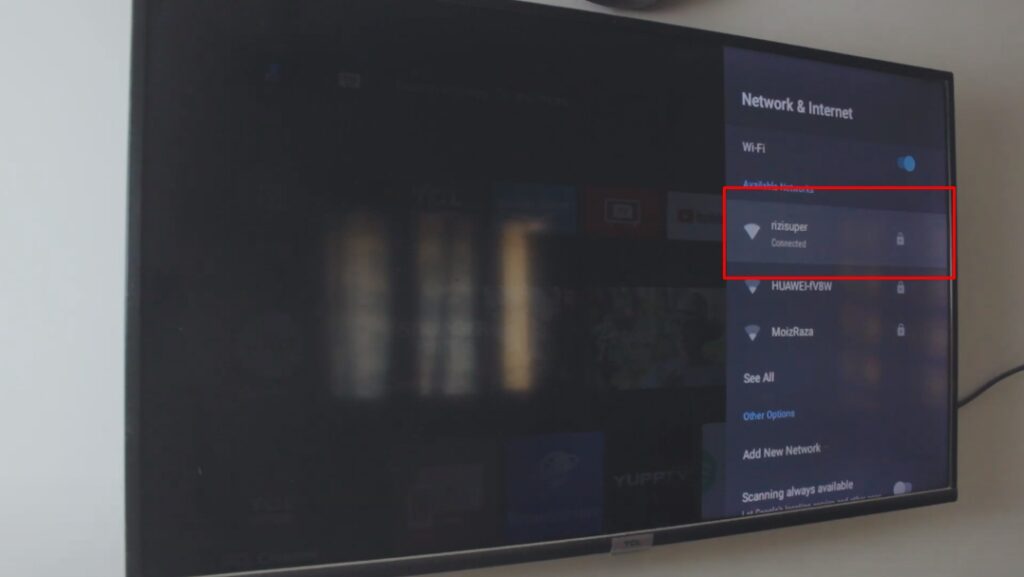 Screen Mirroring on TV is Enabled
Once your Android TV is running and it's connected to the Network/Wifi that means Screen Mirroring is automatically enabled and it's running in the background. Perks of having an Android TV of course.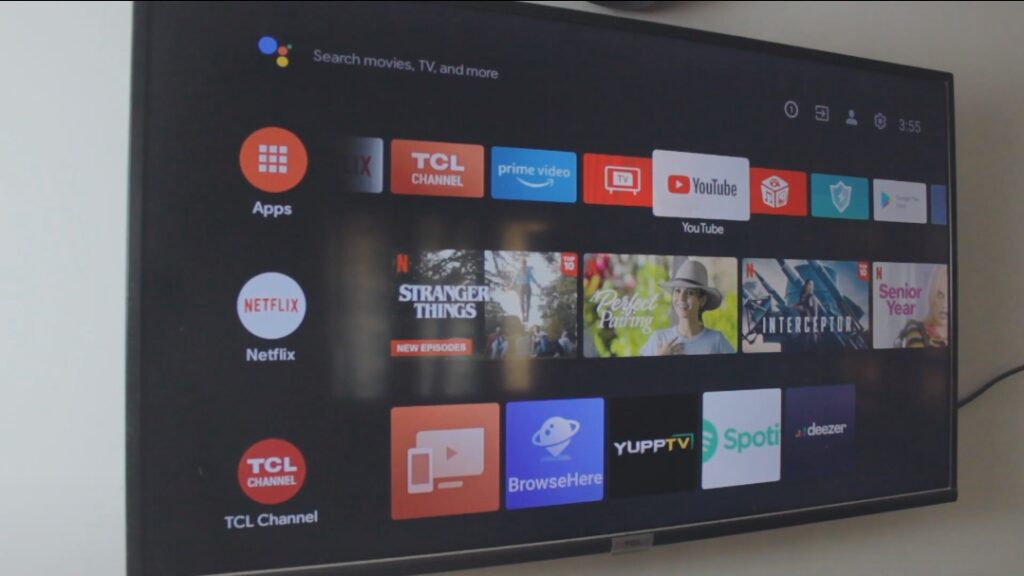 Connect Phone to TV
Once everything is up and running. Go to your Phone Settings and Head to Connection & Sharing >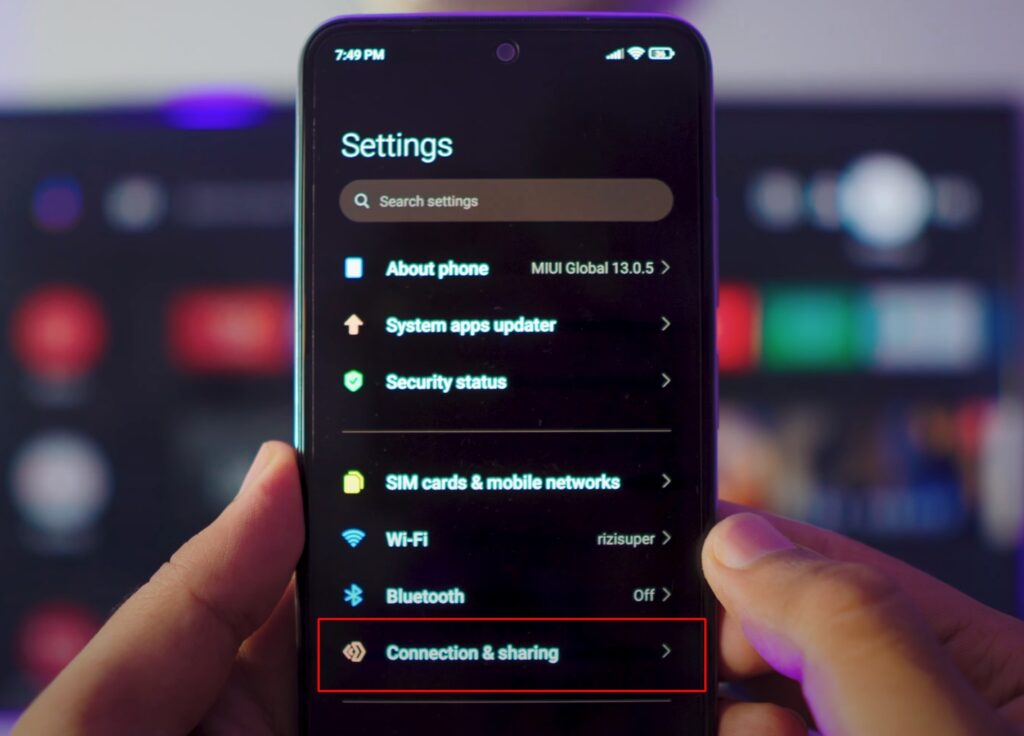 Refer to Video Tutorial for more information:
Screen Mirroring Settings
Head over to Wireless Display inside the Connection & Sharing Settings.
Remember, for other Brands, it might be different. Oftentimes, it's called Wireless Display, MiraCast, Screen Mirroring or SmartView.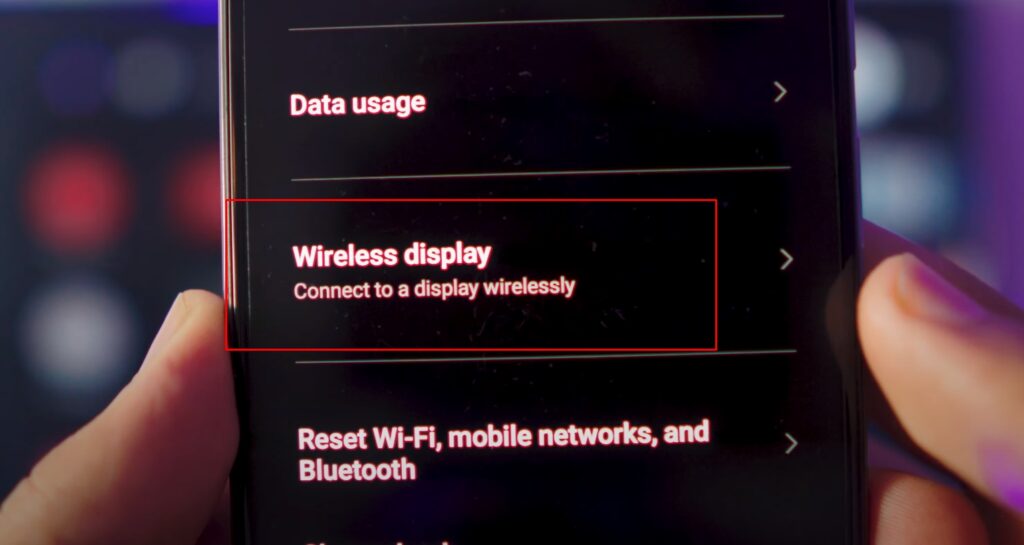 Mirror Phone to Android TV
Inside the Wireless Display Settings, Look for your Android TV.
In this case, my Andoird TV is TCL.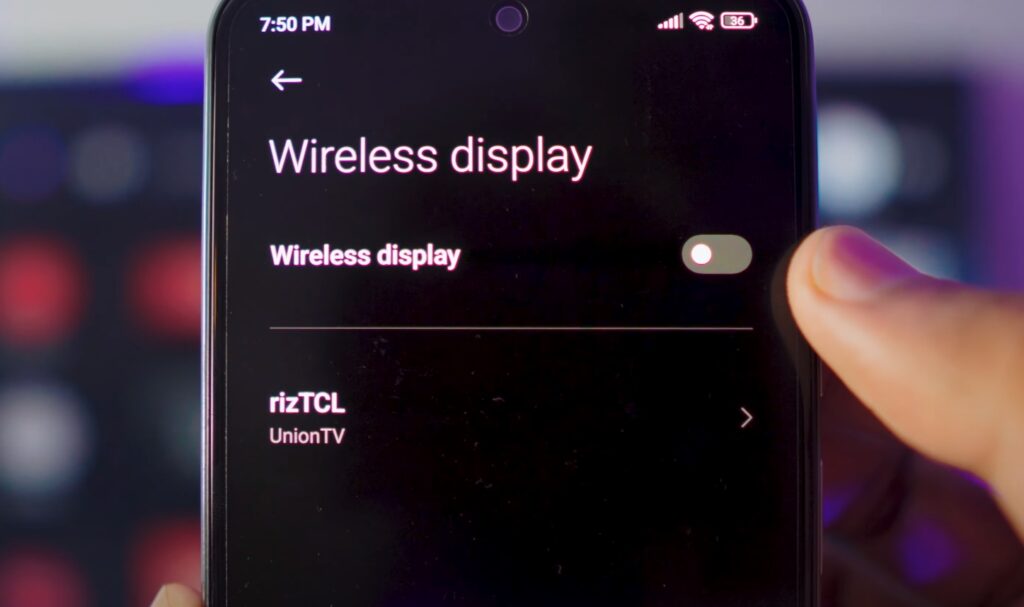 Screen Mirroring Phone to Android TV
Select your TCL TV and BAM!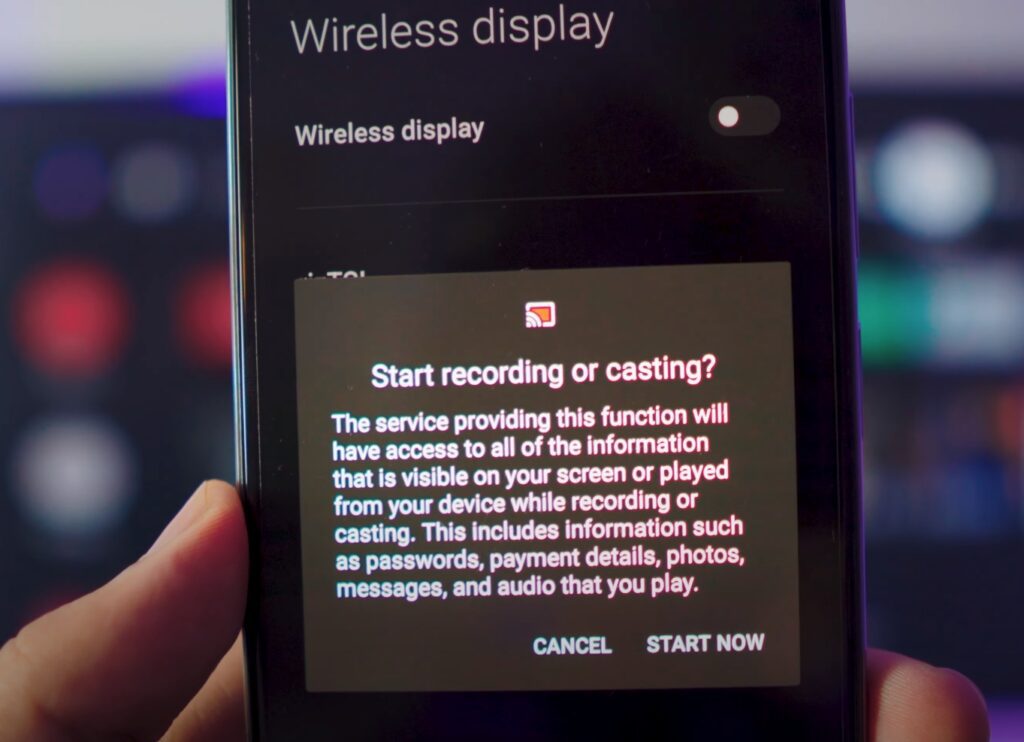 Screen Mirroring Phone to Android TV (2022)
See, wasn't that easy? Now you can enjoy YouTube, TikTok or whatever you like. You can even play games if you want to.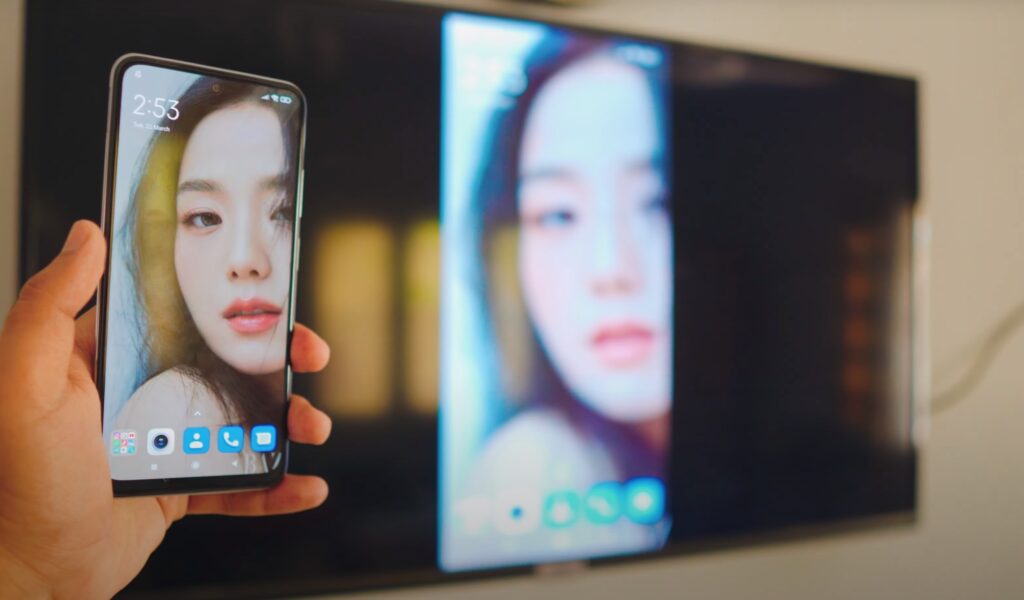 How to Stop Screen Mirroring Phone to Android TV
Just like we Connected, head over to Wireless Display Settings & click on your TV and Click Disconnect.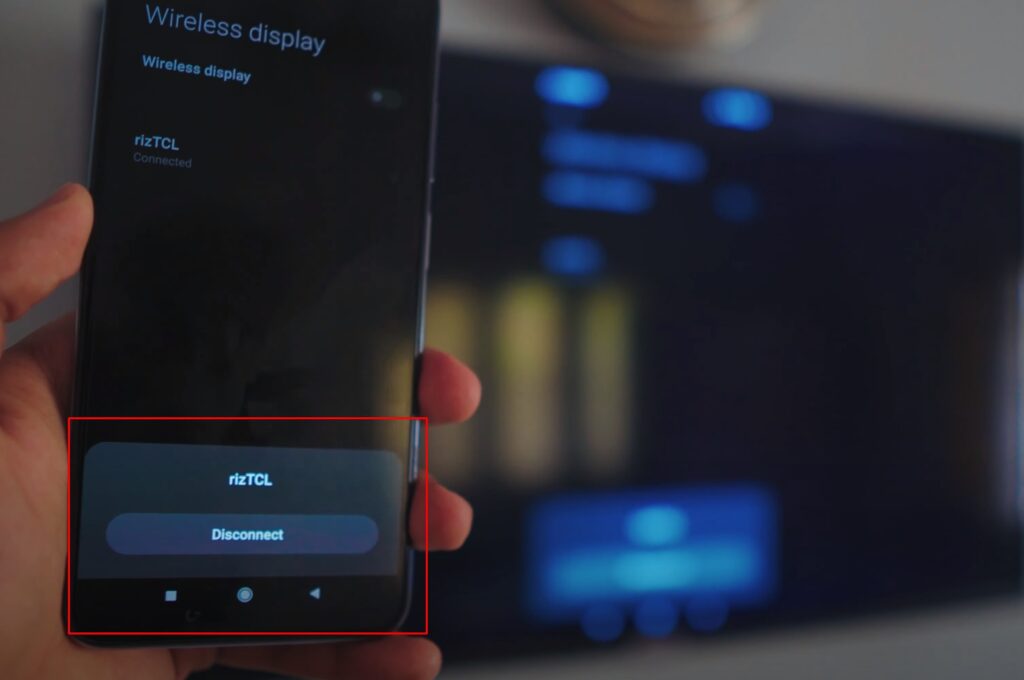 Select the Connected TV and Hit Disconnect.
Connect Phone to TV
See how easy the whole process was? Hope you enjoyed it, feel free to get in contact if you've any questions.
Conclusion:
Learn Screen Mirroring Phone to Android TV without using any 3rd party apps as the Screen Mirroring Feature is built-in to Android Phones. So, it's really easy as compared to Apple devices like iPhone. So, Mirror Phone to Android TV free of cost and wireless!
Video Tutorial: