Screen Mirroring Samsung to a Samsung TV. Not that complicated, all we need is an Android Tablet, a Connection & a Samsung TV. It's completely free to Screen Mirror Samsung Tab A to Samsung TV. I mean, the name says it all. So, no 3rd-party Apps or anything. Everything is built-in and completely free.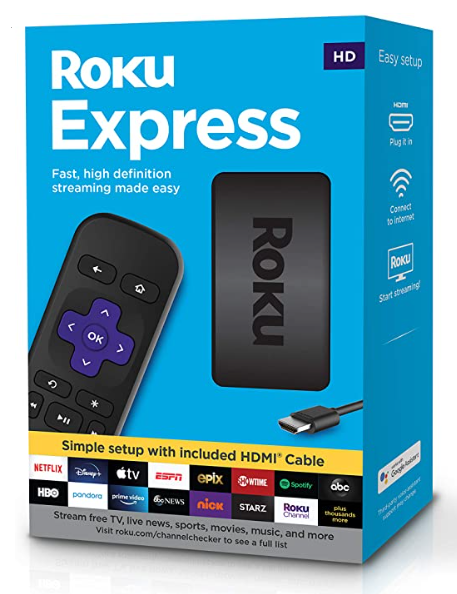 Buy Roku Express on Amazon:
Turn your normal TV into a Smart-TV with just a simple RokuExpress Dongle!

Optional
Screen Mirror Samsung Tab to Samsung TV
Mirroring Samsung Tablet or any Android tablet for that matter to any Samsung TV is really easy as Android has built-in Screen Mirroring and as for the Samsung TV, all the Samsung TVs support Screen Mirroring / Screen Casting / MiraCast. So, it'll be really easy.

NOTE: If your TV doesn't support WIFI you can Get Streaming Devices like Roku Express, Chrome Cast, or Amazon Fire Stick.
Screen Mirroring Samsung TV:
For this tutorial, I'm gonna be using my 11 years old Samsung TV that does have WIFI support.
Buy Roku Express on Amazon (Optional)
Step 1: Enable Wifi on Samsung TAB to Mirror to Samsung TV
Here I'll be using Wifi but you can use Mobile Hotspot as well if you want. So go ahead and connect your Samsung Tab to your Home/Work or any WIFI that's available to you.
NOTE: Be careful, depending on your Network Mobile hotspots aren't free.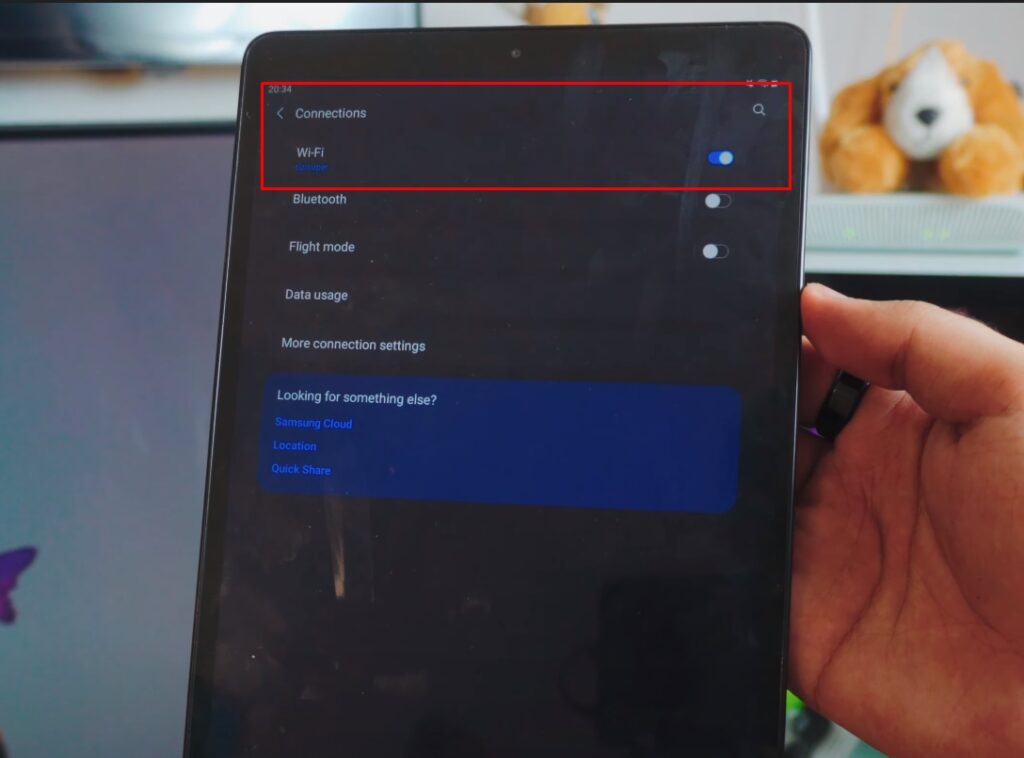 Step 2: Connect your Samsung TV to the Same Wi-Fi Connection
Connect your Samsung TV to your Available Wifi or Hotspot or any Network that is available to you. Just make sure your Samsung Tablet and your Samsung TV are on the same Wifi or Network.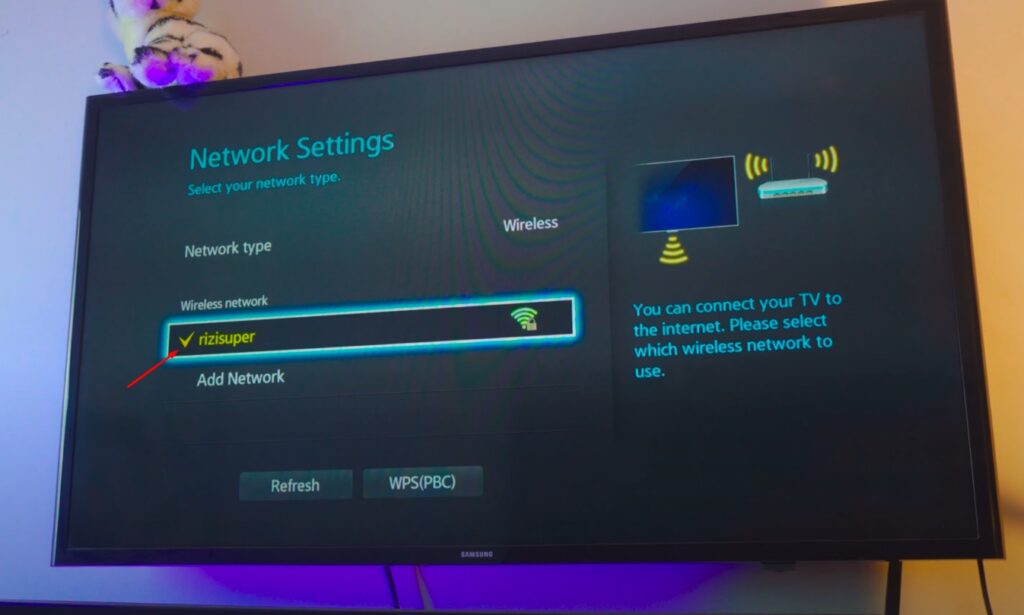 Step 3: Go to Screen Mirroring TAB on your Samsung TV
Once you've connected both your Samsung TV and your iPhone to the same network, head over to Screen Mirroring Mode or TAB on your Samsung TV.
You'll find the Screen Mirroring Mode in Network Settings and Sources via Remote Control.

(As Shown Below)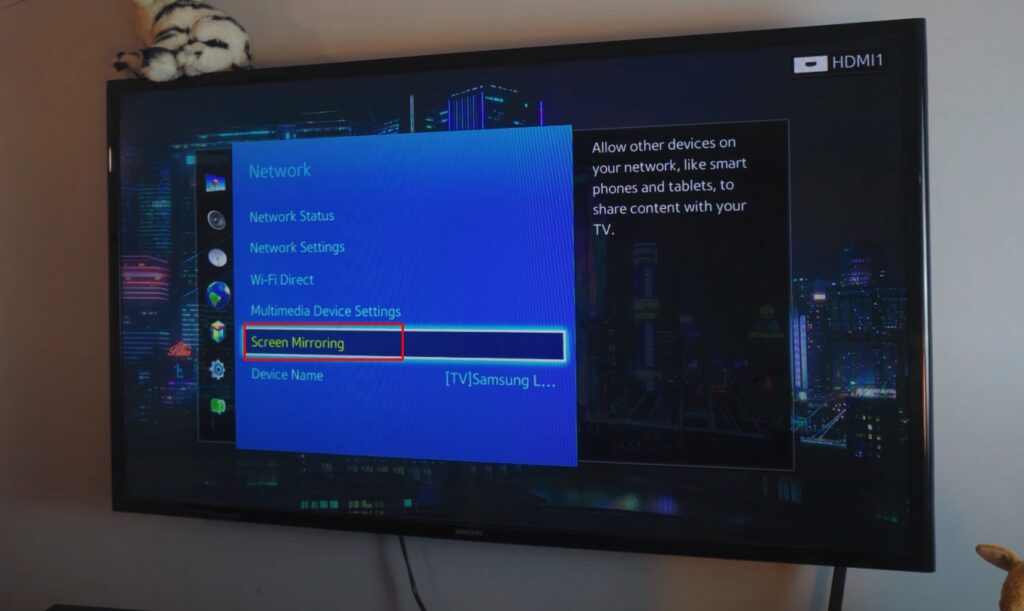 Step 4: Enable The Screen Mirroring Mode on TV
Once your TV is on Screen Mirroring Mode, we're all set. It basically means your TV is ready to be connected. And it's only for the Old TVs, newer models like the Android TV don't require this step.

(As Shown Below)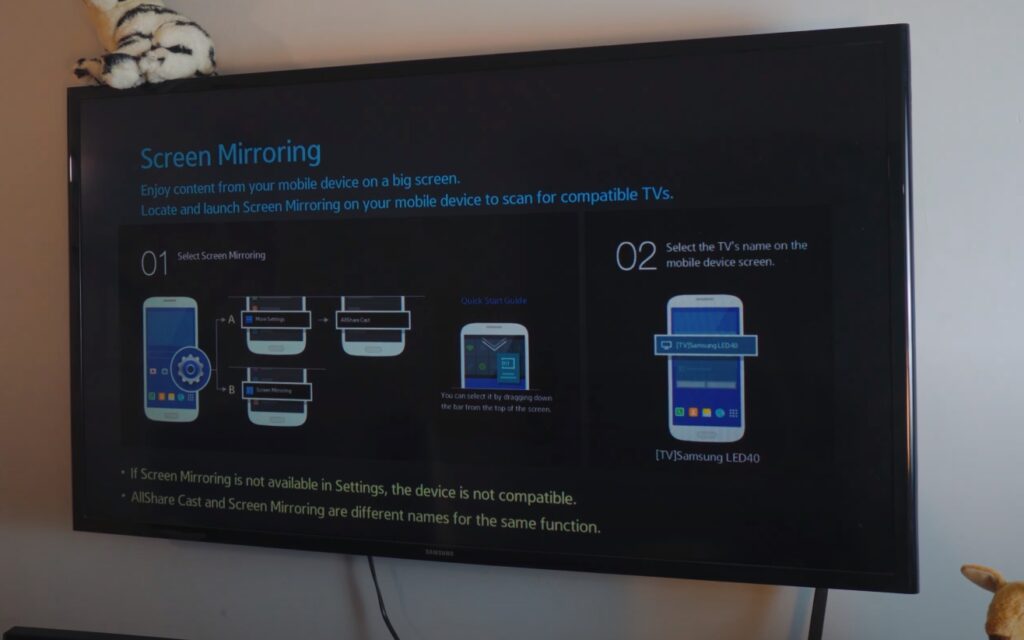 Step 5: Head over to SmartView on your Samsung TABLET
Samsung has changed the name from Screen Mirroring to SmartView on the latest Samsung Tablets. You'll easily find SmartView in the Control Centre or in the Settings Menu.
(As Shown Below)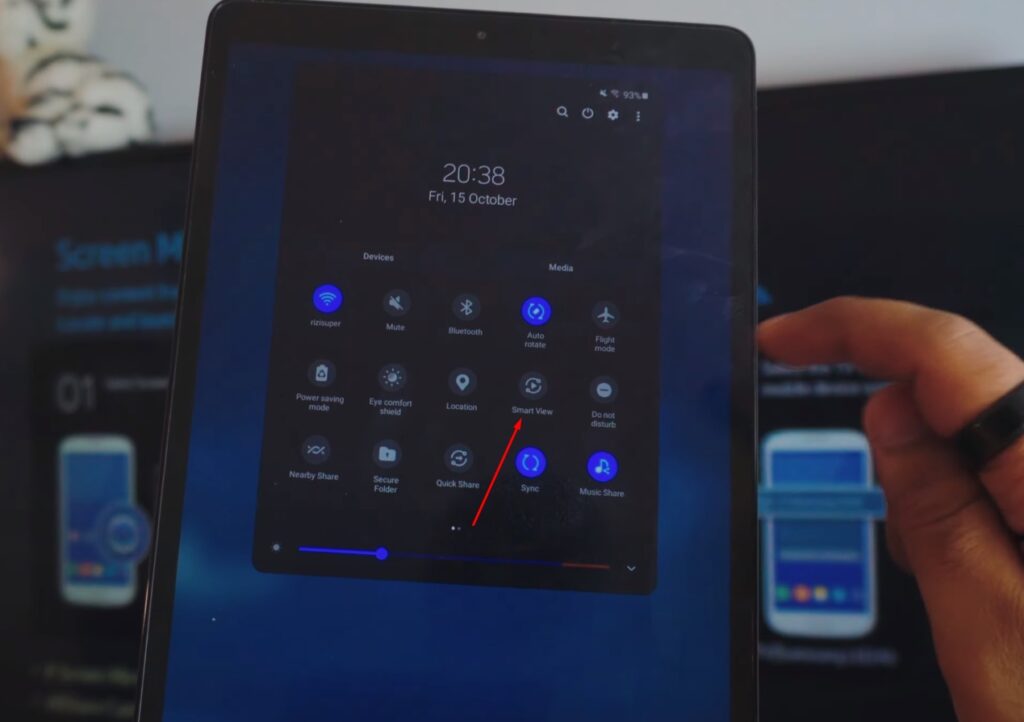 Step 10: Select your Samsung TV to Screen Mirror
Select your Samsung TV in the SmartView Tab and Give all the permissions needed and you're all set!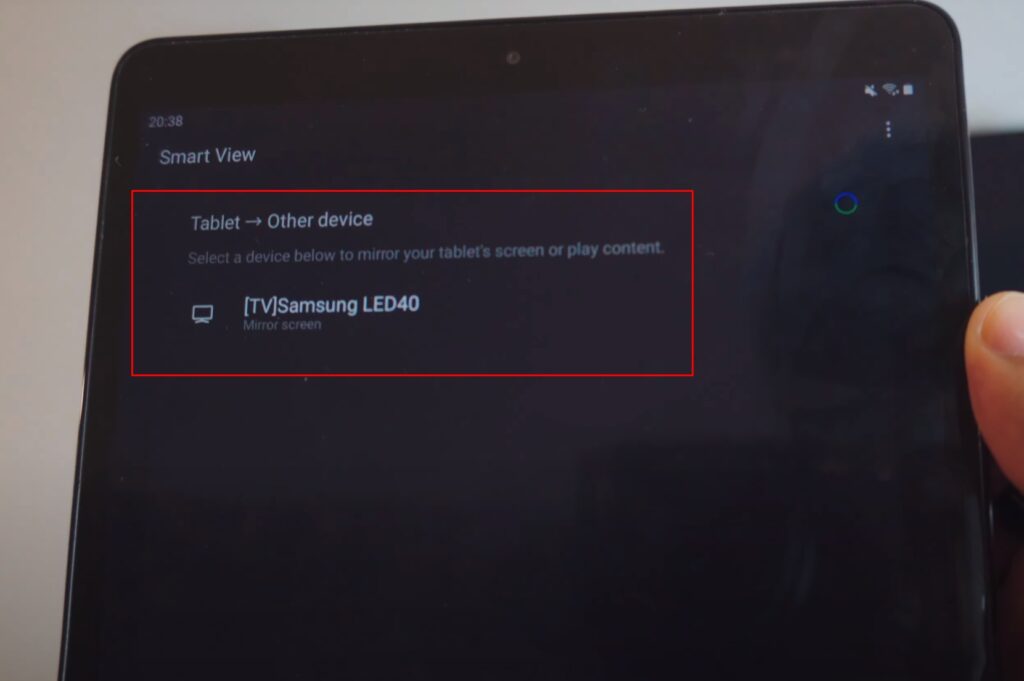 Screen Mirroring Samsung Tablet to Samsung TV 2022
We're Screen Mirroring Samsung Tablet, any Android Tablet to your Samsung TV without using any 3rd-party apps. Because of Samsung and Samsung of course I mean the name says it all.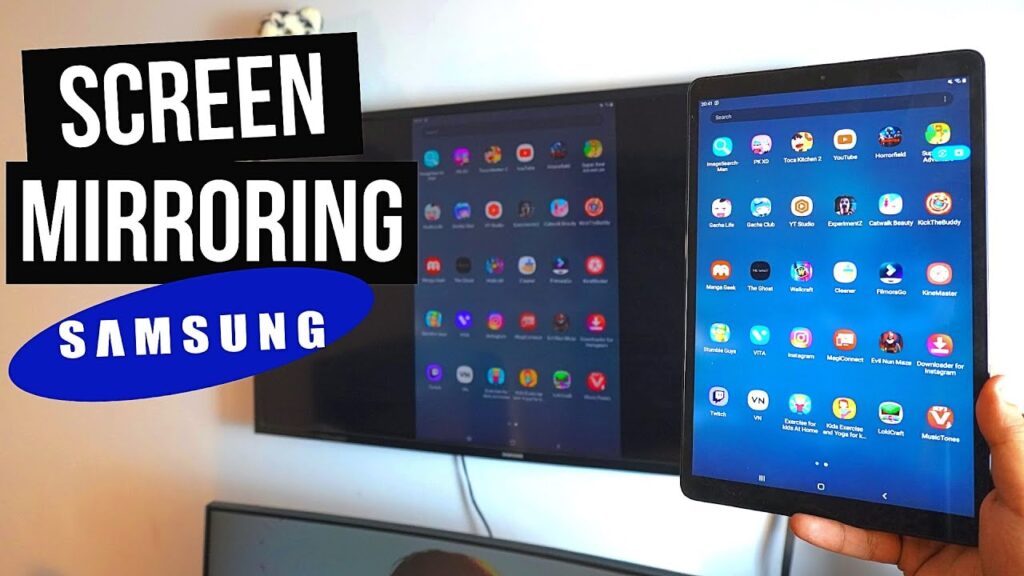 Conclusion:
Screen mirroring a Samsung tablet, TAB A to a non-android Samsung TV is completely free because it's built-in to it! A quick tutorial on how you can mirror your Samsung Tablet to your TV!
Video Tutorial:
Affiliate Links:
Get TCL TV on Amazon: https://amzn.to/ROKUTV
Get iPhone on Amazon: https://amzn.to/iPHONE
Get Roku Express: https://amzn.to/RokuExpress