How to Connect Laptop Screen to TV

Screen Mirroring Laptop to TV: How To Connect or Mirror Laptop Screen To any TV without Wifi, or HDMI cables. Completely wireless and 100% Free. Learn to Screen Mirror Windows Laptop Screen to any TV absolutely free and completely wirelessly!
How does it work?
Screen Mirroring Laptop Screen To TV is quite easy as it's built-in to Windows Laptops. Everything is built-in and absolutely free, no third-party apps/software is needed. Windows have a feature called "Wireless Display" utilizing that we'll be able to mirror Laptop Screen to Any TV completely wirelessly and free.
Laptop or computer doesn't matter, works with both.
Step 1: Connection
Connect your Laptop to a Network (Wifi).

NETWORK: You've multiple options for the Network: You can use WIFI, You can use Hotspot from Laptop or Hotspot from Mobile Phone. So, choose your preferred network.

NOTE: Mobile Hotspot isn't free, depending on your Network. So, be careful.
METHOD 1: WIFI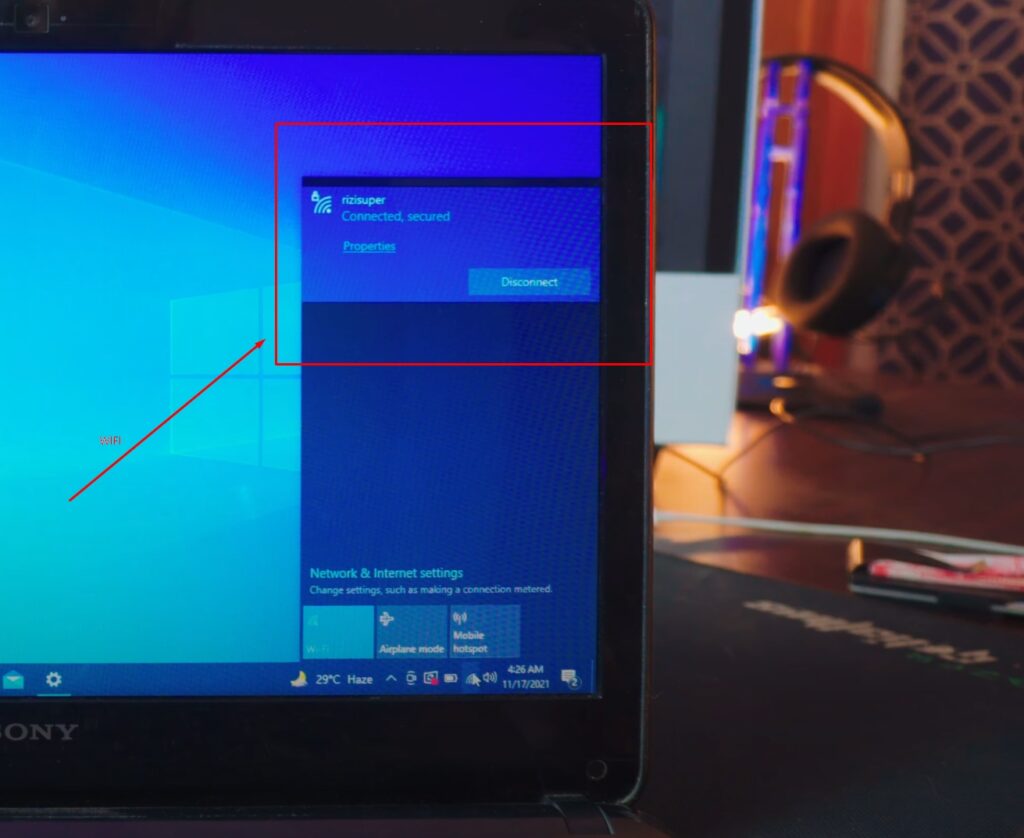 Wifi is free, so it's the preferred method. But, if you don't have access to WIFI that's completely okay. We've other easy and free methods as well.
METHOD 2: Mobile Hotspot
Enable the Mobile Hotspot on your iPhone or Android Phone.

Settings > Network Settings > Hotspot Settings

NOTE: To enable the hotspot, make sure you're DATA is turned on.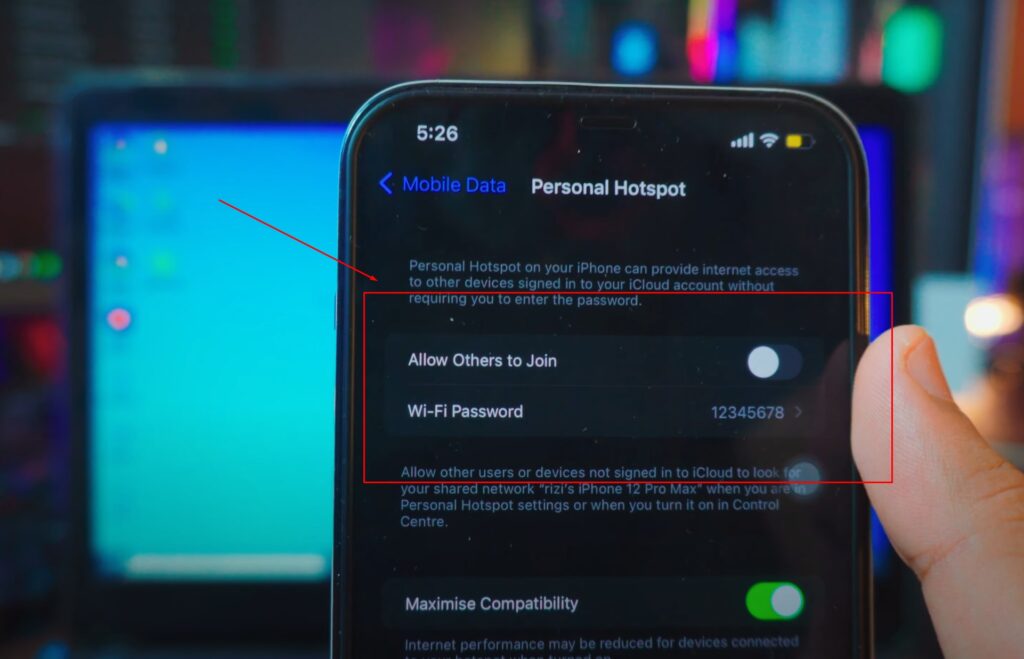 METHOD 2: Connect your Laptop to Mobile Hotspot
Enable the Personal Hotspot and connect your Laptop to that Hotspot.

NOTE: Depending on your Network, it's not free. So, be careful.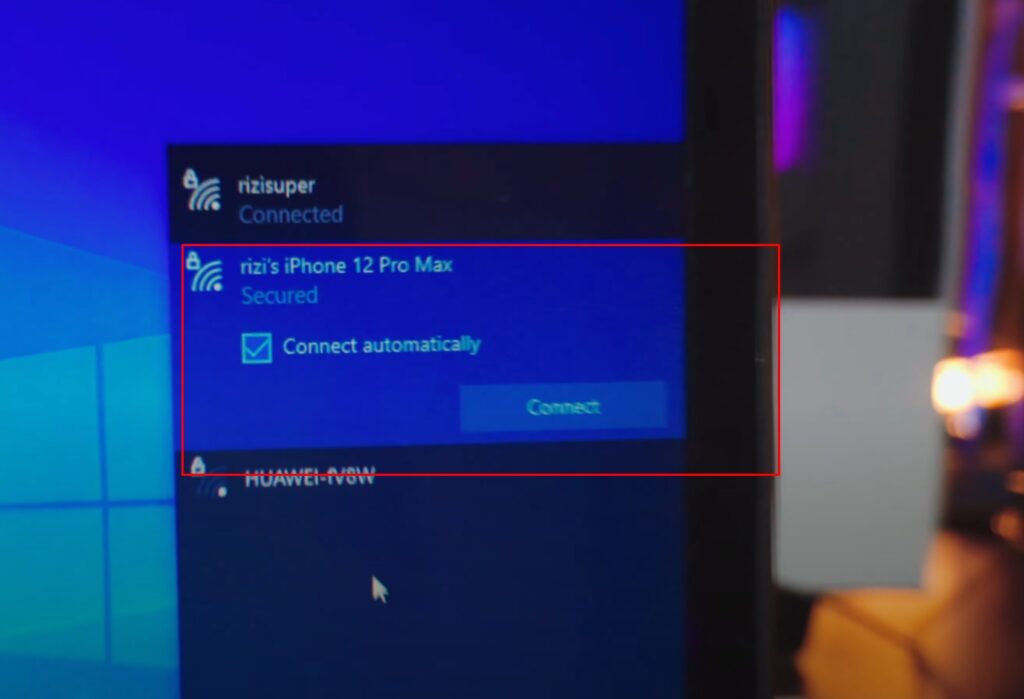 METHOD 3: Laptop Hotspot
By far the best method. Absolutely free and really easy. Laptops have wifi built-in so just like any Phone, it can create a hotspot easily! So, enable the Hotspot by Clicking on the Hotspot Icon in the Wifi section.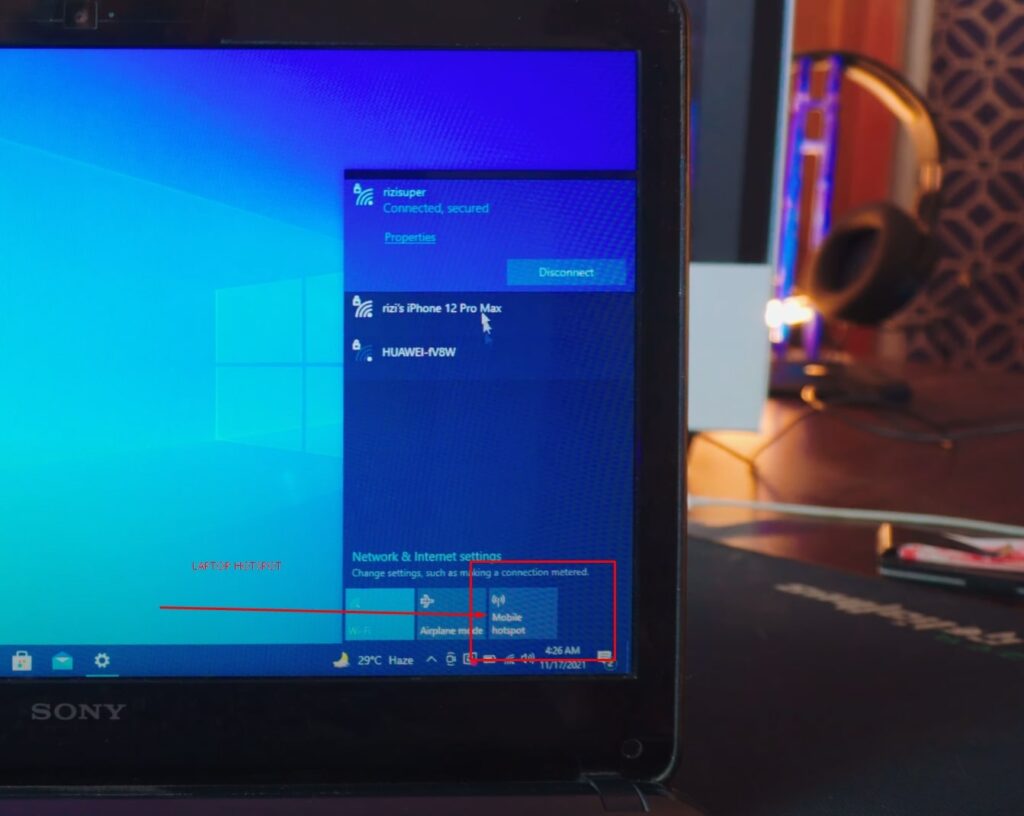 Once the Hotspot from Laptop is Up and running, you'll be able to descover it in the network section of variaty of devices.
Refer to the instruction below for more guidance.
Step 2: TV Connection
IMPORTANT: Connecting your TV to the same network as your Laptop is.
Connecting TV to your preferred Network is important because it's wireless. Instead of using Cables (HDMI) we're gonna use invisible signals.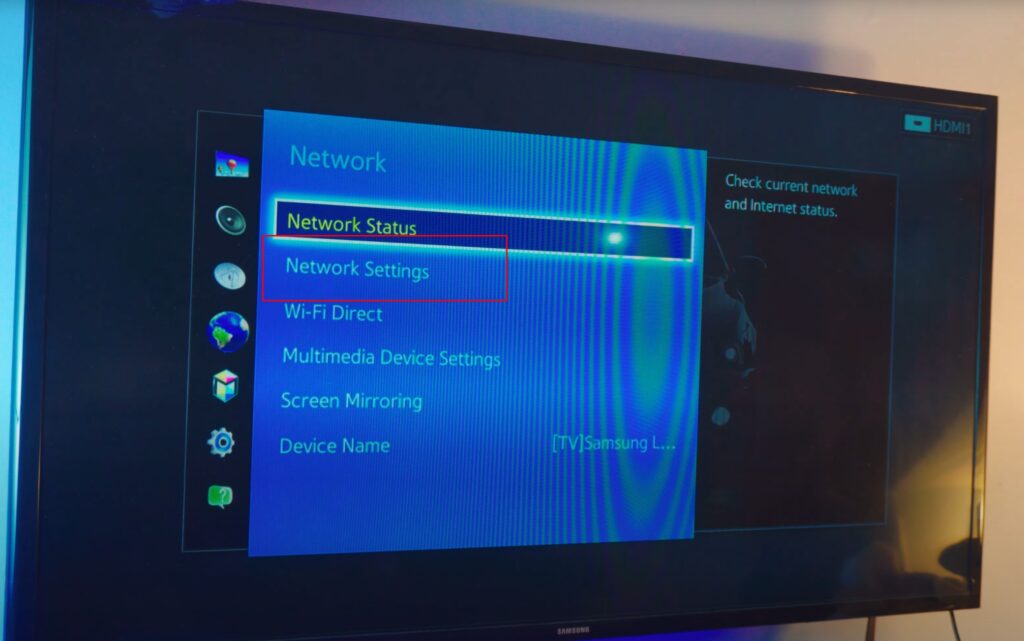 Step 3: Connect your TV to the same Network as your Laptop is
Once you scan either the Barcode or enter the code manually it'll start Establishing a connection.
NOTE: Choose whichever network you prefer. All works the same as long as your laptop is also on the same network.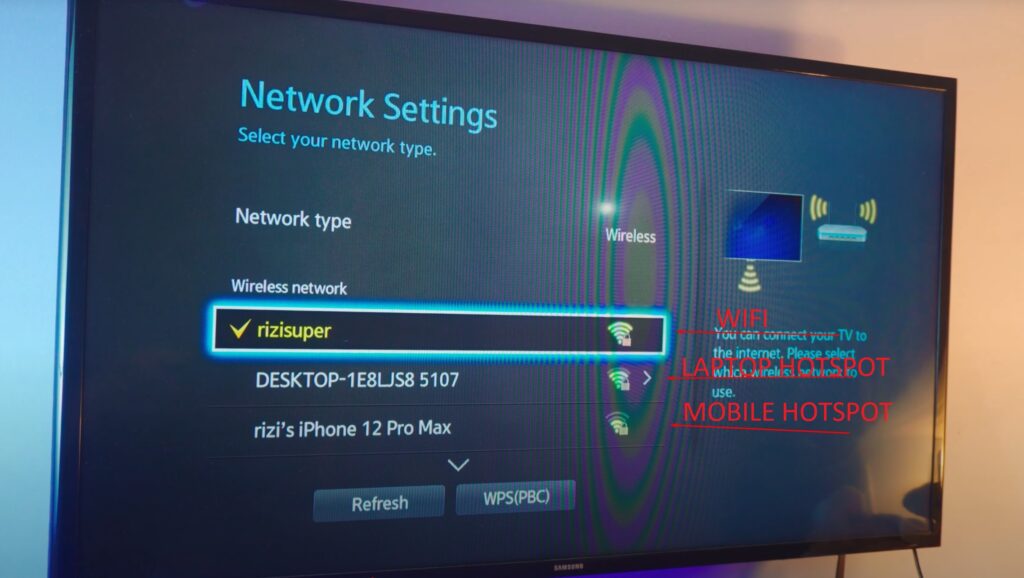 Step 4: Start SCREEN MIRRORING on TV (Optional)
Depending on what TV model are you using. You might or might not have to open the Screen Mirroring Tab on TV. The newer models don't need it however if you're using an older model like me. Open the Screen Mirroring TAB from either Source or from the Network Settings. (As Shown Below)
TV Sources:
Network Settings: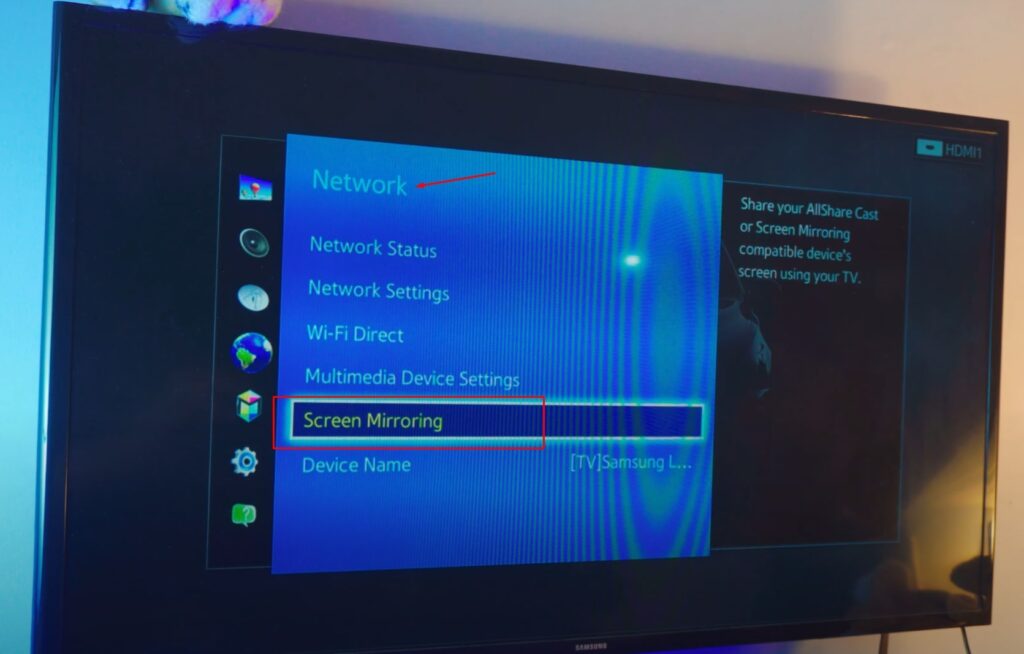 Screen Mirroring TAB: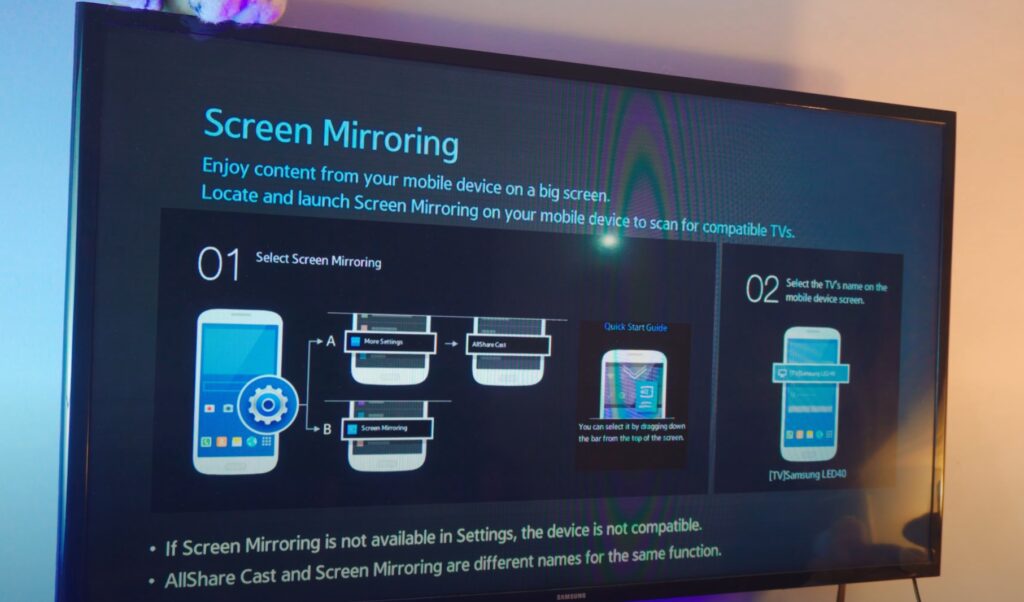 Step 5: Connect Laptop Screen To TV
To Connect Laptop Screen to TV go to the Windows Settings and go inside the Device Settings.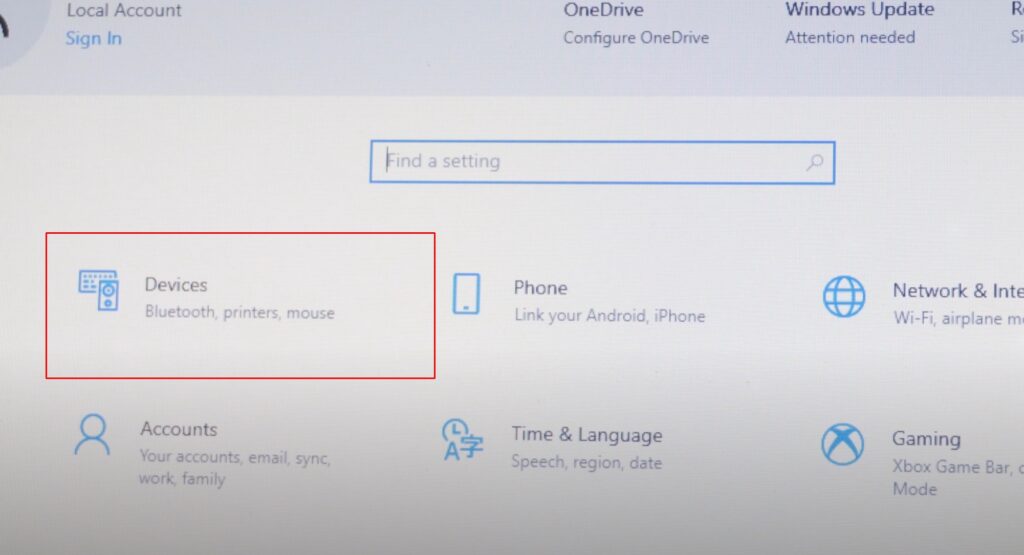 Click on ADD DEVICE: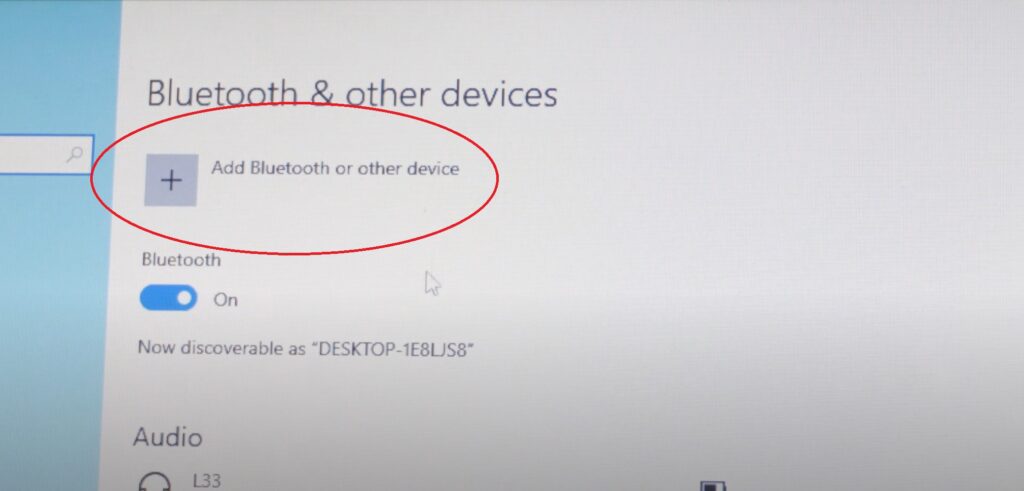 Click on WIRELESS DISPLAY or DOCK
Find your TV and Connect your Laptop to TV
Once you Select your TV, your Laptop Screen would Mirror your TV. Though it might take few seconds once it's done you would be able to Mirror Laptop Screen to the TV.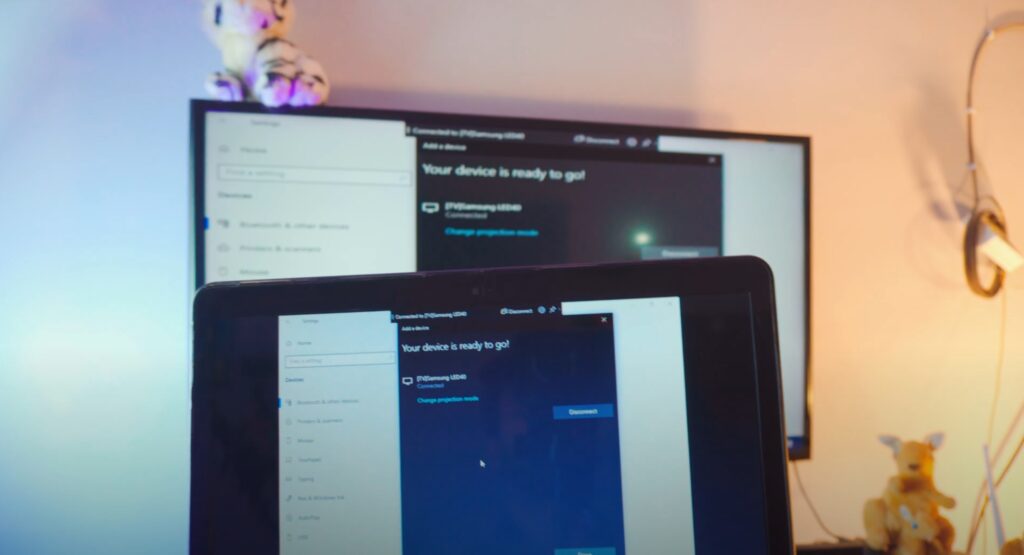 Conclusion:
We're Mirroring Laptop Screen to any TV completely wirelessly and absolutely free. It's fast and responsive. No, third-party software is required. Everything is built-in to Connect Laptop Screen to TV with Wifi.
Video Tutorial:
Affiliate Links:
Get TCL Roku TV on Amazon: https://amzn.to/ROKUTV
Get iPhone on Amazon: https://amzn.to/iPHONE