How to Screen Mirroring iPhone 15: Screen Mirroring iPhone 15 or any iPhone to your TV, is completely free and wireless. Without having to download any 3rd-party apps from AppStore.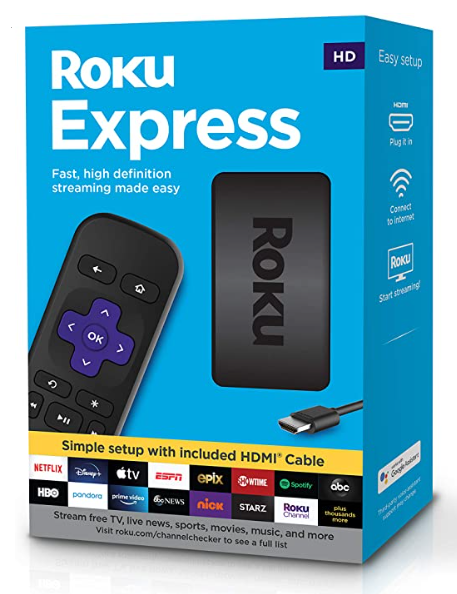 Buy Roku Express on Amazon:
Turn your normal TV into a Smart-TV with just a simple RokuExpress Dongle!
How does Screen Mirroring with iPhone 15 work?
To Mirror iPhone 15 to TV, we will be using the iOS's Screen Mirror Feature in the Control Center of your iPhone.
In order for the Screen Mirroring to Work, we will have to make sure both the iPhone and TV are on the Same Network. Being on the Same network allows us to Mirror iPhone to TV without having to rely on 3rd-party apps which oftentimes require us to purchase before mirroring. This way, everything is built-in and it's absolutely free.
For Network, you've options such as:
The process is extremely simple, either you use Wifi or Hotspot for Mirroring iOS 17 to your TV.
Got an Android Phone? No worries, here: How to Mirror Android to Windows PC or Laptop
Connect iPhone to Wi-Fi:
We've to make sure the iPhone is connected to Wi-Fi before we start the Mirroring Process.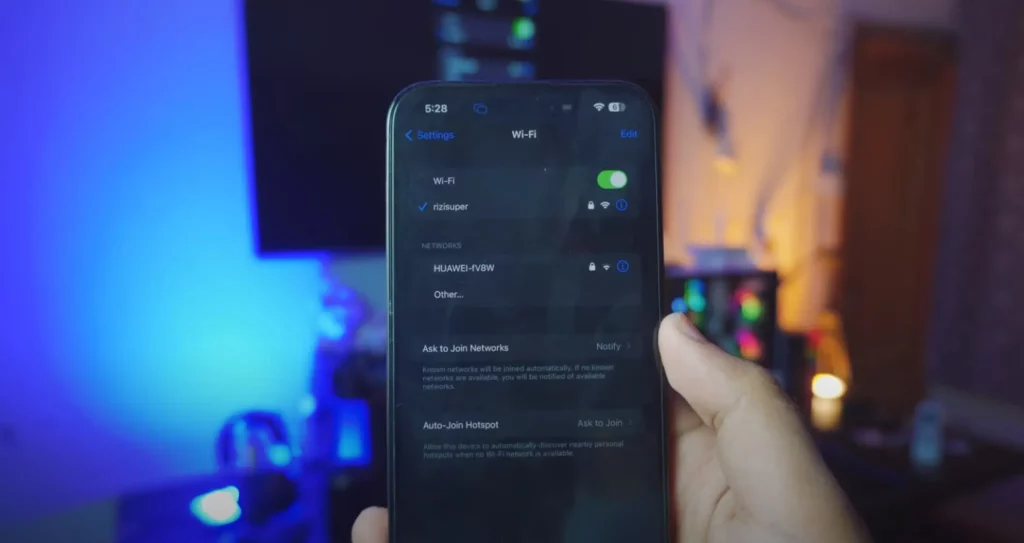 How to Screen Mirroring iPhone 15: Smart TV Settings
Nowadays, Smart TVs come with built-in AirPlay, similar to Apple TVs. Using our Smart TV is both cost-free and remarkably straightforward. With just a few clicks, you can effortlessly mirror your iPhone running iOS 16 on your television
Buy Roku Express on Amazon (optional)
Follow the Steps to Screen Mirroring iPhone running iOS 17 to TV:
TV's Wifi Settings to Mirror iPhone 15:
As stated earlier, you've two different options to connect your TV to:
Wi-Fi: It's homie and it's free. (Highly recommended)
Hotspot: Hotspot from your iPhone or any other device
Note: Hotspot Might cost you Credit, depending on your data plans. So be extremely careful using Mobile Hotspot!
Connect your TV to your desired Connection: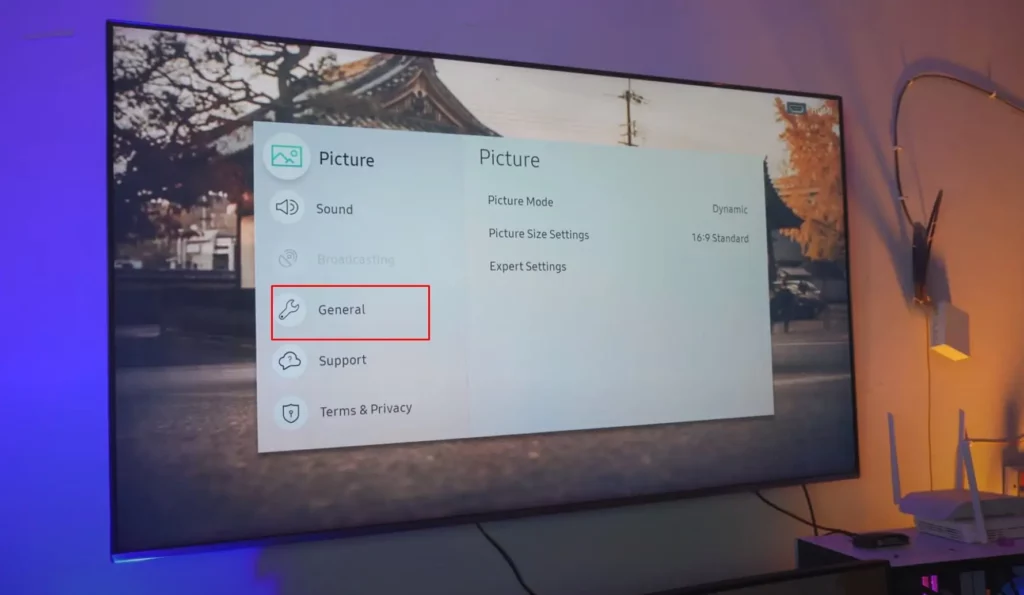 Head over to your Network Settings: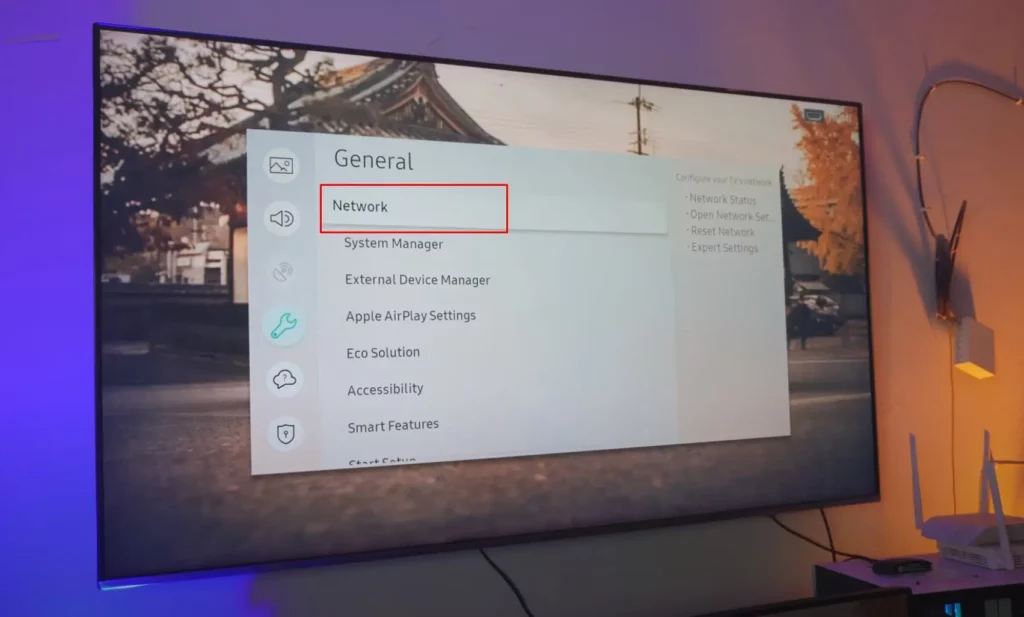 Set up a Connection on your TV: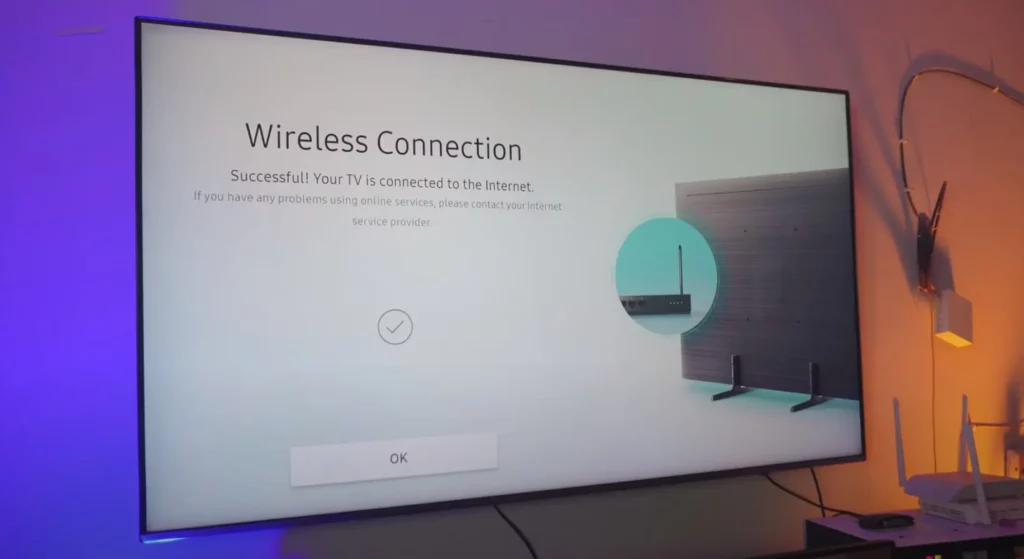 Make sure whatever Network you choose. Your iPhone is also connected to the same network.
Screen Mirroring iPhone 15: AirPlay / Screen Mirroring
Smart TVs' have built-in Apple AirPlay and Home kit. Basically it lets you Mirror both Apple Devices and Android Devices.
To Find the Apple AirPlay:
Settings: Head over to Main Settings, scroll down till you see Apple AirPlay
Network Settings: Often times, Apple AirPlay is located in Network Settings so be sure to look in Network settings as well
If you can't find Apple AirPlay Settings, don't worry. Smart TVs' have automatically AirPlay enabled once it's connected to TV.
Your TV doesn't have AirPlay? Buy Roku Express on Amazon to get the AirPlay Feature on your TV!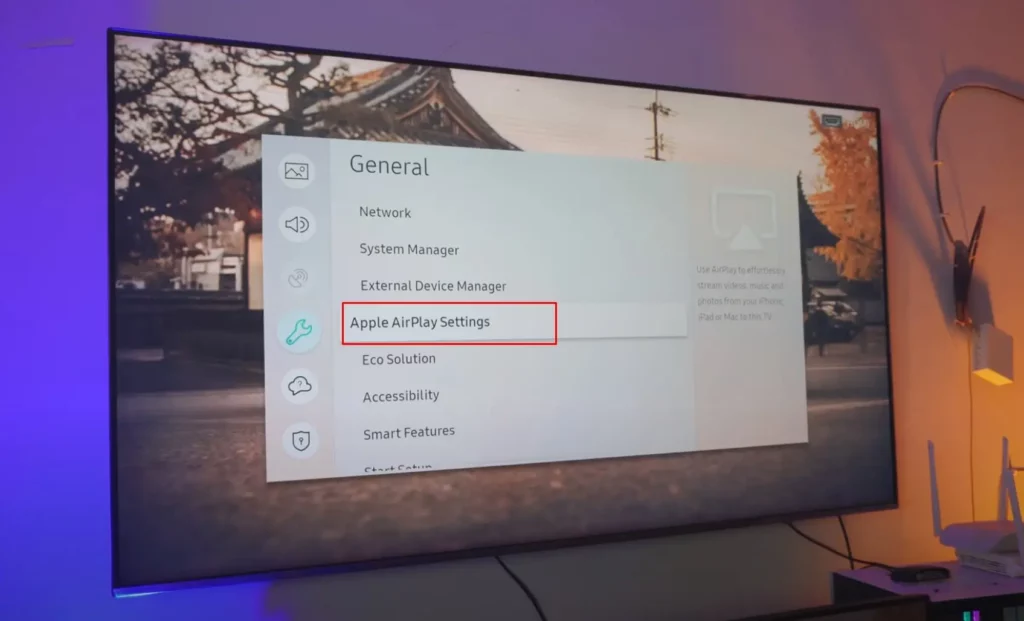 Screen Mirroring iPhone 15: Start AirPlay
Usually when you Connect your TV to your Wi-Fi Network, Airplay is Automatically enabled on it's own. Perks of having a smart tv!
If you're doing this for the first time, I highly recommend you enable it and set it up for the first time.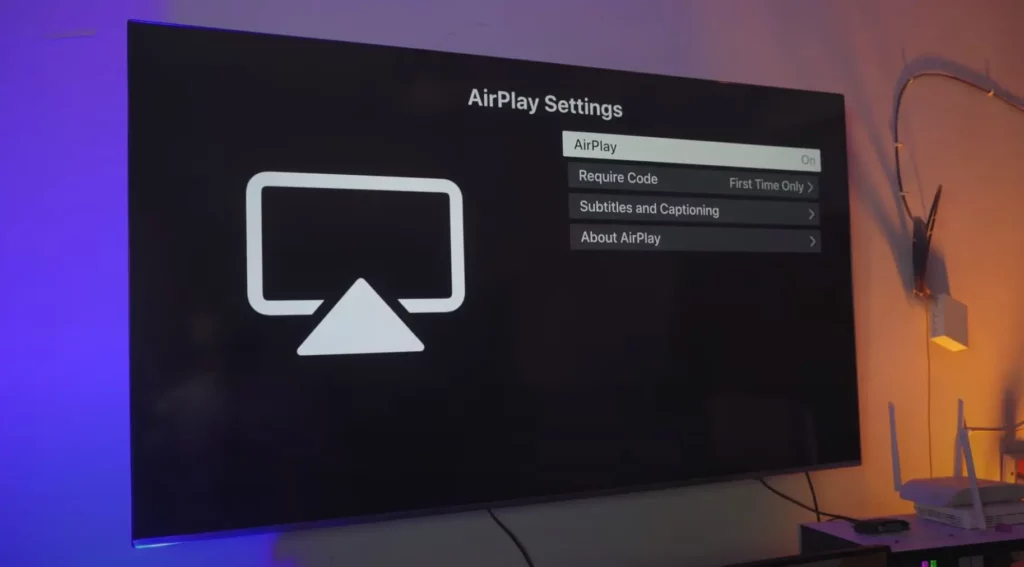 You don't have to do anything with "HomeKit"
Buy Roku Express on Amazon (optional)
How to Screen Mirroring iPhone 15
Once the Apple AirPlay is enabled on your TV, time to Mirror iOS 17 iPhone to TV Free and wireless!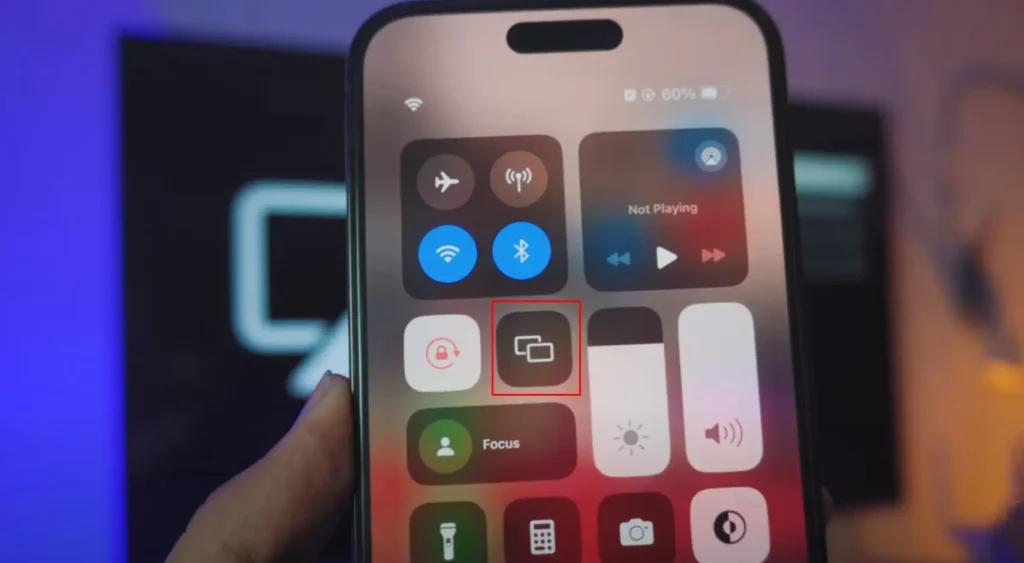 Once the AirPlay is enabled on TV now the Screen Mirroring Settings should show you your TV as an Apple TV: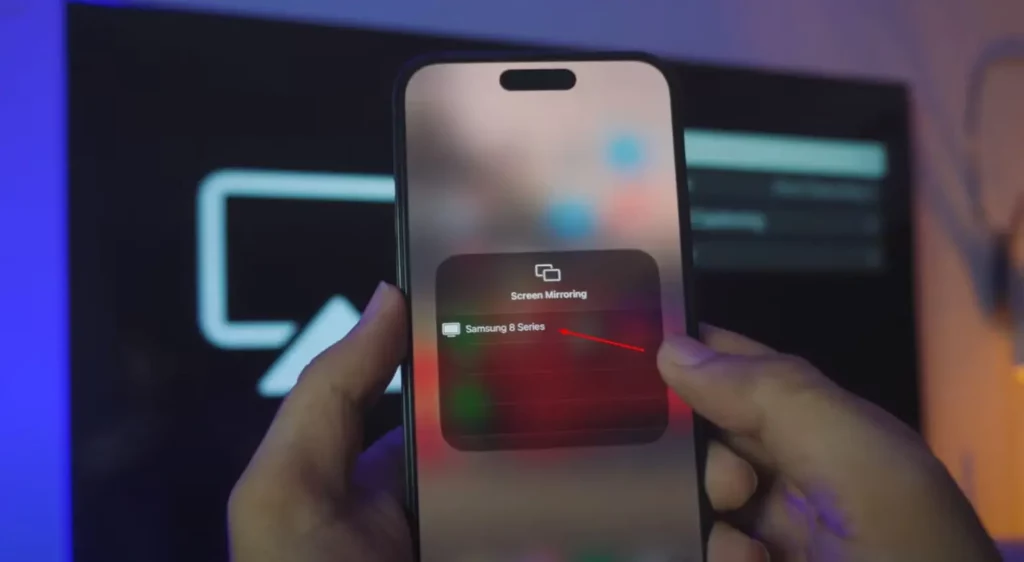 How to Screen Mirroring iPhone 15
Just click on your TV name and baam! You're Mirroring your iOS 17 iPhone to your TV without having to download any 3rd-party apps and it's wireless and free of cost! Now you can enjoy your iPhone's content on even bigger screen!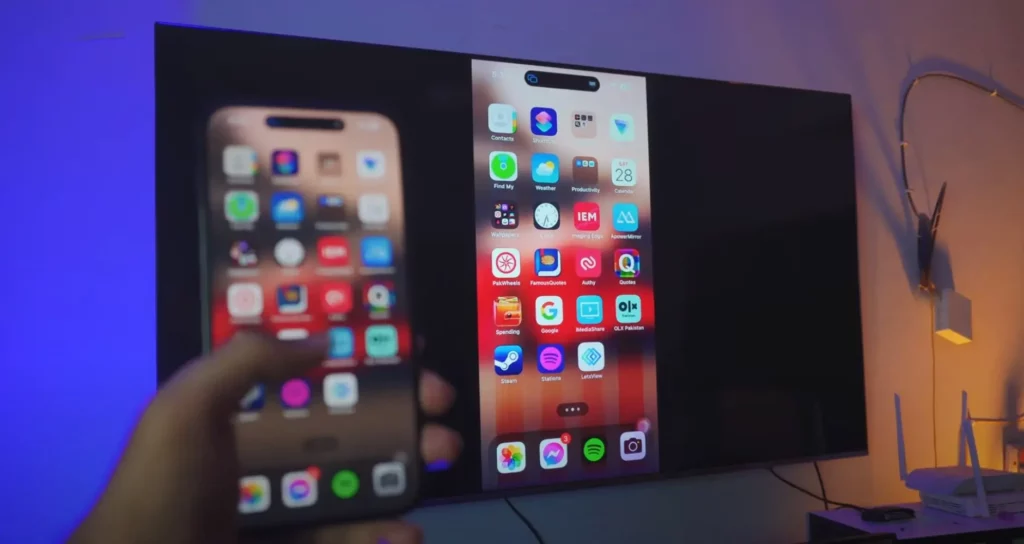 Bonus Tip
You don't need to Enable Apple AirPlay everytime you want to Mirror your iPhone to TV. Just make sure your TV is connected to Wifi and it should automatically enable Apple AirPlay even on Home Page.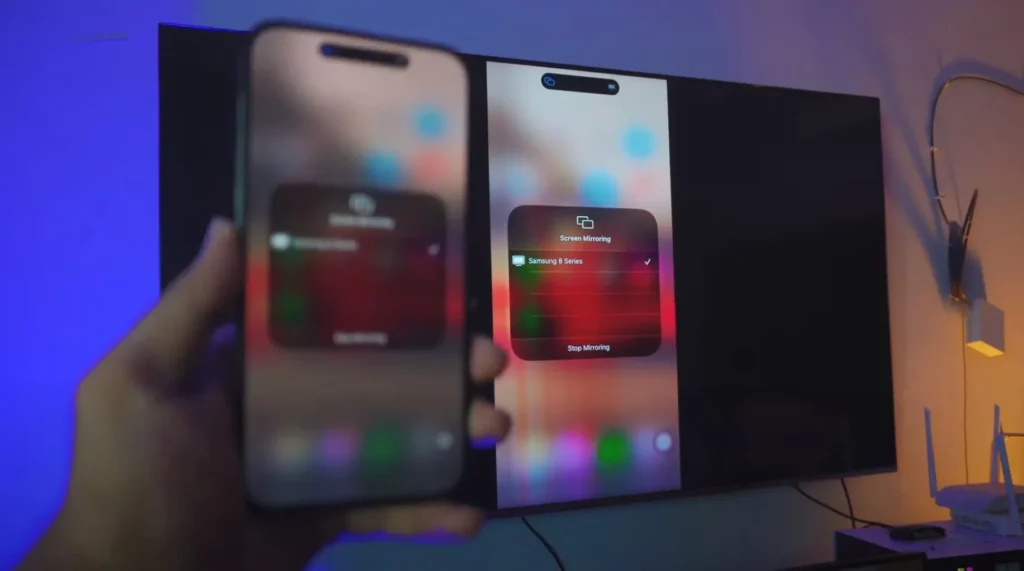 Conclusion:
In short, screen mirroring your iPhone 15 is a straightforward and versatile way to share your device's content on a larger screen, offering a range of practical uses for both work and leisure. Screen Mirroring iPhone 15 to TV doesn't require you to download any additional apps from AppStore as everything is built-in.
Video Tutorial:
Affiliate Links:
Get TCL TV on Amazon: https://amzn.to/ROKUTV
Get iPhone on Amazon: https://amzn.to/iPHONE
Get Roku Express: https://amzn.to/RokuExpress