Screen Mirroring Laptop to TV (Wirelessly)
Would you like to Screen Mirror your Laptop to your TV for either Educational or Entertainment purposes? Well, it's quite simple!

Screen Mirroring Laptop
1. Windows Laptop
For this you don't need to download any additional software per se, the Screen Mirroring feature is built-in to the Windows.
You can also use third-party tools, you can find those articles here. For this, I'll be using the Windows feature to make it simple.
Windows
Windows 8.1 or higher is required. In this case, I'll be using Win10. If you've to any question, do comment down below I'll get back to you as soon as I can.
Wifi
Before Screen Mirroring your Laptop to your TV, make sure your Laptop is connected to the same wifi network as your TV. Do make sure your TV supports Screen Mirroring. Check Article on that to make sure.
If you don't know how to Enable or Find wifi on your TV, head over to this video tutorial for clear instructions.
2. Screen Mirroring
Once your Laptop and TV is connected to the same network it's pretty much simple from this point.
On your Windows Laptop, go to the settings TAB and head to Devices (as shown below)
Before this, just make sure your TV is on Screen Mirroring Mode, which you select either from Source or Network Settings on your TV.
Once, you've done that you should be seeing your TV in Devices, from that point just click on it and it'll automatically connect your Laptop to your TV.
If you can't see the Display try pressing "Win+P" and enable the Extended-Display.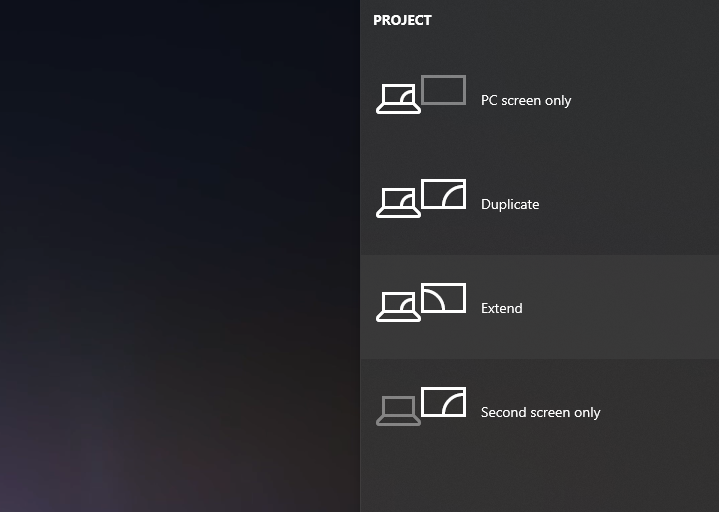 Conclusion:
The best way to Screen Mirror your Laptop to your TV is built-in to your Windows Laptop, all you have to do is just to use it with a few simple steps!
So, how useful was this tutorial? Comment down below!
Video Tutorial: